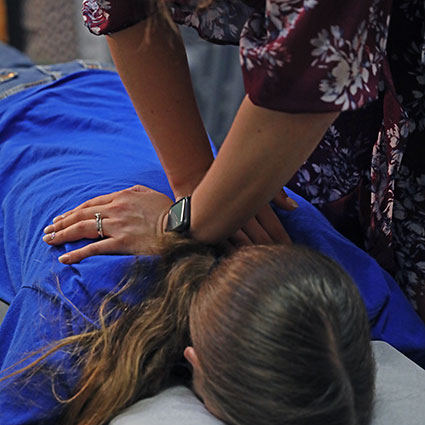 Chiropractic Care
What Does Chiropractic Care Do?
Many people seek chiropractic care for back pain or headaches, and chiropractic is excellent at relieving these types of conditions. But where chiropractic care really shines is as a preventive measure to keep your body healthy and functioning optimally in the first place. At Abundant Life Chiropractic, we are passionate about helping people who come in with pain learn that chiropractic care can help keep their body in a state where they are able to better adapt to the stress of everyday living.
Your nervous system controls the structure and function of your entire body, so a properly functioning nervous system lays the foundation for a properly functioning body. Any interference in the nervous system means your brain and body are not communicating correctly. Chiropractic adjustments remove that interference by correcting misalignments (subluxations) in the spine.
Our Approach to Care
We offer a wide range of adjusting techniques suitable for patients from newborn to the elderly, and everyone in between. Our primary adjusting techniques are:
Activator Methods®
Craniosacral therapy
Diversified
Drop Table
Gonstead
Webster technique
In addition, we offer kinesiotaping and e-stim to support your healing process.
NEW PATIENTS »

Conditions We Treat
We treat patients with a wide variety of conditions. Some of the most common are:
Anxiety
Back pain
Headaches
Neck pain
Shoulder pain
Sleep issues
Many of these are issues that are the result of a lifetime of poor posture, caused by working at desks and screens. This is stress that accumulates in the body, resulting in chronic issues. Chiropractic is excellent at helping to correct these problems.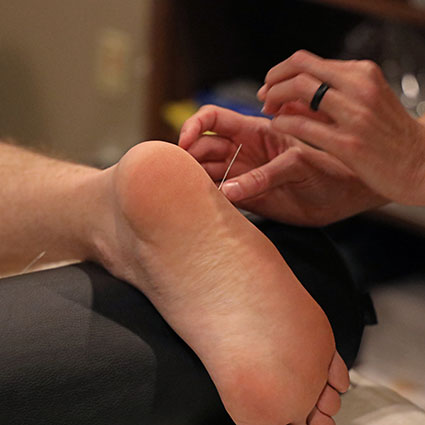 Acupuncture
In our Belton location, we also offer acupuncture, either as an adjunct to chiropractic care, or as a stand-alone treatment. Acupuncture is particularly helpful for:
Anxiety
Concussion
Depression
Fertility
Hormone imbalance
Irregular cycles
Get Care for the Whole Family
We strive to help every member of the family achieve optimal health, from moms and dads to the littlest newborns. We provide care for many student athletes as well. Contact us today to book an appointment for yourself or your family.
---
Chiropractic Care | Abundant Life Chiropractic