Prenatal and Pediatric Chiropractic at
Abundant Life Chiropractic
All of our
Abundant Life Chiropractic
chiropractors
have advanced training in prenatal and pediatric chiropractic care, so we can provide our moms-to-be and youngest patients with the best care possible.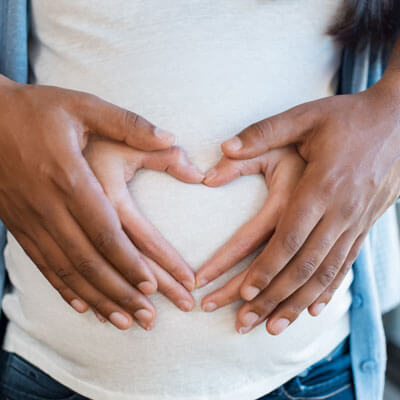 Prenatal Chiropractic Care
Chiropractic care is a safe approach to helping pregnant women be as comfortable as possible while their bodies are undergoing tremendous changes in a short period of time. Our chiropractors are certified in the Webster technique, which helps maintain proper pelvic alignment. Keeping the pelvis aligned reduces discomfort for mom, and helps give baby more room to grow, develop and get into the correct position for delivery.
We have special adjusting tables and pillows to accommodate pregnant patients, and the adjustments we do are gentle and low-force. Most of the local midwives and many OBGYNs refer to us because of our expertise in working with pregnant patients.
Pediatric Chiropractic Care
We have adjusted babies immediately after birth, and we are happy to give newborns the best start possible. We suggest getting your baby checked and adjusted sometime during their first two weeks of life, as studies show that the vast majority of newborns have some misalignment in their upper neck as a result of the birth process. Often this misalignment doesn't cause pain, so parents overlook it. But addressing it early can prevent or correct many common infant ailments, such as:
Fussiness
Nursing and latching problems
Rigidity
Sleep problems
Chiropractic is also excellent at helping older babies and children by removing the interferences in their nervous systems. When their nervous system functions correctly, kids' bodies are able to heal themselves and function at their best. We get great results with many conditions, including:
ADD/ADHD
Constipation
Ear infections
Kids today have postural issues resulting from increased screen time, and chiropractic can help correct the issues related to that. It also helps student athletes avoid injury (or recover faster if they are injured) and improve their athletic performance.
---
Prenatal and Pediatric Chiropractic Belton, Harrisonville MO